Crossroad academy: "The Achievement, The Belief, The Choice, The Difference, The Education" you seek.
Welcome to CACS, Mrs. Hunter!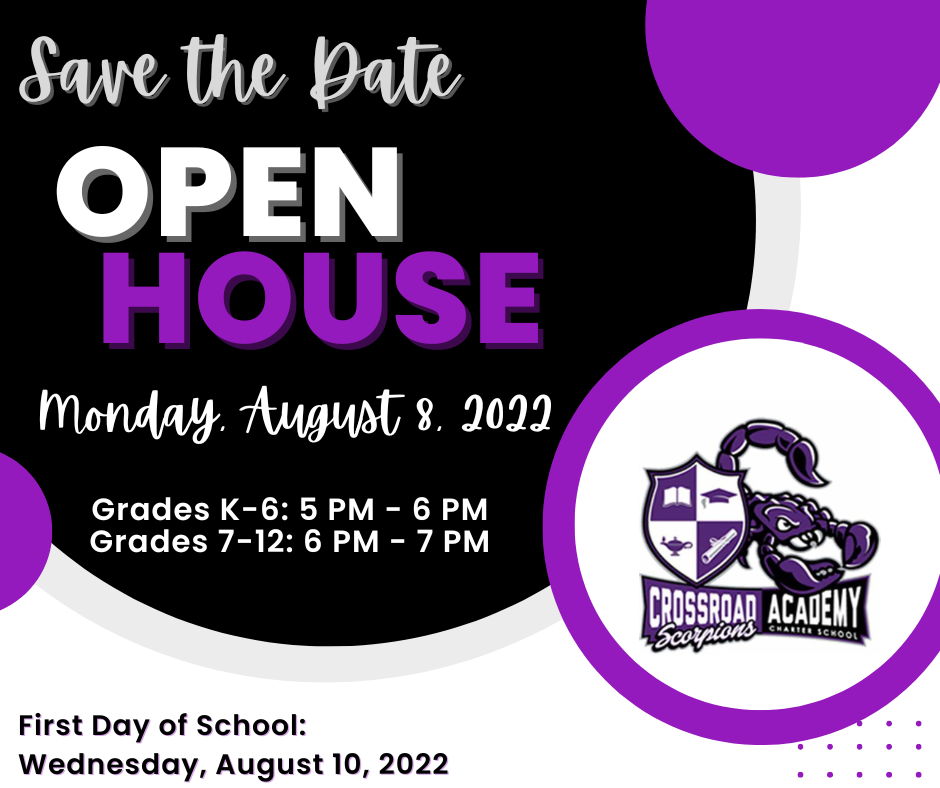 2022-2023 School Supply List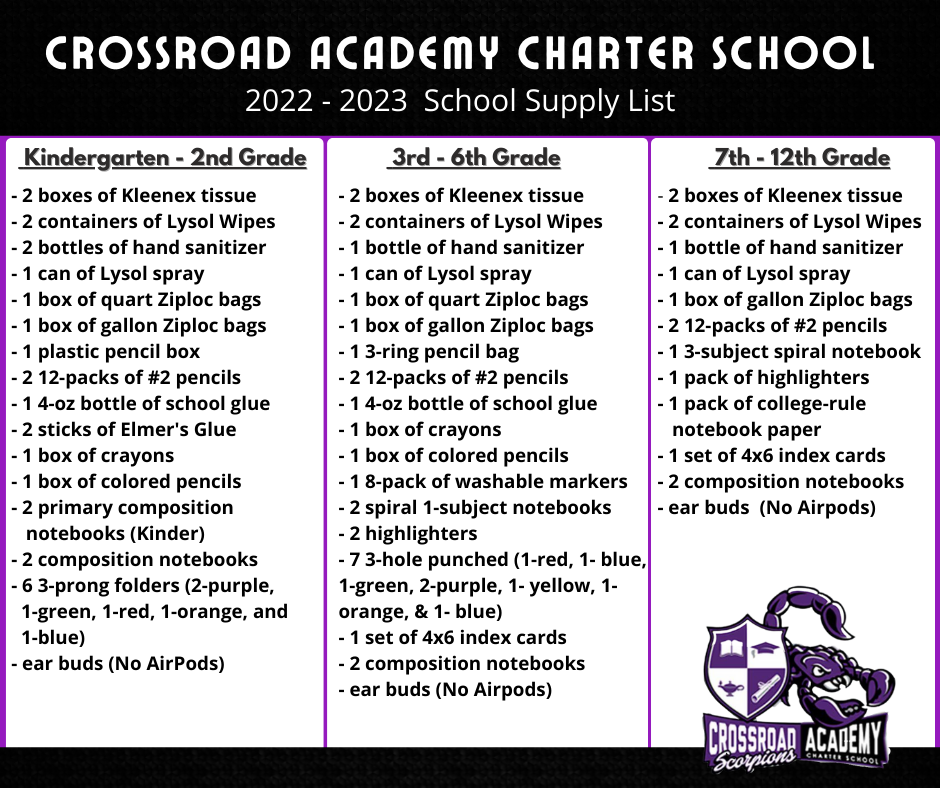 All Uniform Wear
1989 Capital Circle NE
#4
Tallahassee
FL
32308
Store Hours:
2022-2023 Summer Reading Assignment
CACS students are always learning! Why? CACS knows that reading is fundamental to learning. We also know that reading not only improves the students' academic development but also influences their social development. With that in mind, our summer reading program is designed to enhance the students' learning experience while exposing them to a variety of books and activities to foster life long learning .
The books and activities are based on age-appropriateness and readability. Our teachers know their students! Simply click here or on the summer assignment image to the right to discover your assignment.
Happy reading to all!
Absence & Covid-19 Notification Form
Scholars are expected to be present and punctual for all classes throughout the year. Scholars are required to submit documentation of their absence for the dates and times when classes aren't attended. Tardies, unexcused and excused absences are noted on the scholar's report card and via the Skyward portal. Even excessive excused absences can be detrimental to learning. Use this form to notify and document a scholar's absence.
Additionally, CACS families now have an easier and more efficient way to notify the school of COVID-related issues. This online form is for COVID-related incidents only and should be completed:
to alert the school of a student affected by covid;
when a student has a positive covid test;
when a student has had an exposure to a positive person;
when a student has been issued an order to quarantine or isolate.
Click here to access the form.
2022-2023 Open Enrollment
Crossroad Academy Charter School of Business is currently accepting new and re-enrollment student applications. Please visit our Admissions page on this website for additional information. Click
"here"
to access the application portal.
School News
Events